Why Buy
With Us?
Your home purchase is more than just a transaction and our experienced agents (in conjunction with our diligent and knowledgeable support staff) will encourage and equip you every step of the way.
A few reasons why homebuyers choose
Premiere Property Group
Whether this is your first purchase or your fifth, a vacation property or an investment property, our team is committed to helping you find the home of your dreams. We value the relationship first and support that relationship with innovation, technology and tools to make the home buying experience a smooth one.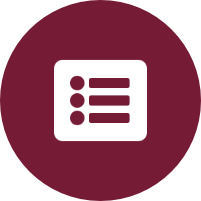 More Listings Than Any Other
Premiere Property Group is the LARGEST real estate brokerage in Oregon and SW Washington with a recent expansion in Arizona! We have more than 1100+ agents working out of 11 offices who together sell over $3 Billion annually. We have the network, tools and resources to help you find the home of your dreams. View Our Listings
Access To Off Market Homes
Our agents often have access to Coming Soon listings before they even hit the market! It's this exclusive access combined with our vast network and marketing abilities that ultimately help you as the buyer find out about potential properties before they are live on the market.
Technology
Our agents use the latest technology to ensure our buyers have a smooth, hassle free experience. Additionally, we utilize cutting-edge technology to market your property! From 3D Matterport tours to aerial drones our agents will develop custom marketing solutions based on your individual needs. Learn More
We're Committed To You!
In this market, multiple offers are commonplace. We know how to structure your offer to make it stand out from the crowd.We are your referral network – connecting you with other "helping hands" from the best local mortgage lenders to inspectors and other trusted real estate professionals to make sure you have a team of experts by your side before AND after the sale!
Testimonials
" First time home buyer, and I could not have asked for a better experience than what I had with Lisa. She knew what to ask me in order to know exactly what I wanted and where. Lisa was my advocate the whole way from start to finish and I never doubted for a minute that everything was on track and would happen. Then to have Megan working along side her made my whole experience all the better. They both helped me know what I was doing the whole time! "
- Cindy S.
" Lisa was the listing agent for our house. She helped us get it ready by helping us understand how the house should look for the potential buyers. She went as far as picking out new carpet and found someone to install it the next day! The house sold that week and we received $30,000 over asking price! "
- Sherry W
" Lisa is very passionate and dedicated in supporting folks in finding the home that meets their needs and dreams. Highly recommended! "
- William Feldmann
" Megan is an absolute legend! She helped us buy our home in Beaverton! When we met her, she linked us to a lender who got us pre-approved for our loan that same day! Her guidance helped us beat out four other offers on our house! The entire transaction was super smooth and we even got to close early, just in time for the holidays! I 100% recommend you get Megan's help in finding your next home! While searching my Home i felt like : "All alone, strange city ,Hot crowded afternoon I've been stranded in the darkness I can't see, there's no moon" . Megan then helped me to Chase my dream .She use to spend hours to help me signing and explaining the documents .She explained each and every point which I am signing .I felt so comfortable signing the documents ,never felt like I am signing because I have to do .With her professional skills I was able to close the deal in less then 30 days fulfilling all formalities without any stress . "
- Jatinder A
" Lisa Bradburn is a joy to work with. She is very experienced, refreshingly honest, super intelligent, and FUN! We have worked with other realtors in the past, and none have compared to Lisa. She has a way of making you feel very at ease and confident that she has your best interests at heart, and genuinely wants you to find a home that you will love and be excited about. We would 100% recommend Lisa to anyone who is looking for a reliable realtor! "
- Jose P
" Lisa is so fun and easy to work with and she is always looking to provide the highest quality service to her clients. She genuinely cares about them and their experience. She is a breath of fresh air and we highly recommend her and her team! "
- RETO - Real Estate Tours of Oregon
" Lisa Bradburn is a true professional, with a keen eye and attention to detail. She goes above and beyond in all that she does. If you are looking to sell your home, Lisa will listen to you, offer valuable advice and keep you informed during the process. You're not just another house...you have a friend in Lisa. "
- Amy L
" Megan is the perfect balance of down to earth and professional. As a real estate investor, her advice, listening ear and informed ideas make me feel cared for and confident! Her knowledge and work ethic are top notch. I'd recommend Megan for ANY of your Real Estate needs. I look forward to many more years to come working with her! "
- Marissa P
" The journey of searching for a home can be long and stressful but our realtor Lisa made it exciting and was always positive and kept us updated on the progress. I recommend Lisa as your realtor any day. "
- Joe N
" My husband and I have had the honor and privilege of working with LISA! She helped us sell my husband's home a few years. She is very professional, punctual, honest, intelligent and just an incredible person to work with to sell or buy a home! I highly recommend her! "
- Lisa W
" Lisa was awesome when we bought our home over 2 years ago. Would work with Lisa again in a heartbeat! "
- Gabriella G
" We met Lisa at the very start of COVID and she stayed with us throughout the prolonged process of finding a house! At each location she pointed out the benefits and things to look out for. Lisa is truly an agent that fights for your interest and knows exactly how to represent a client. Lisa was able to get us into a home in as little as 5 days, and still checks in on us from time to time. "
- David from kvCORE
" Lisa's is the picture that should display by the word "professional" in the dictionary. I've been fortunate to work closely with her and would recommend her to anyone for any services she provides. "
- Brian C
" I have known and worked with Lisa for decades and couldn't say enough good things about her. To highlight a few of the attributes I appreciate about Lisa are her professionalism, care for her clients and their needs. She has a strong work ethic and is consistently proactive in her communication throughout each transaction and process. Lisa is a true delight and I would highly recommend engaging her with any of your real estate needs. "
- Jenn W
" Megan did an absolutely amazing job in helping us sell our home in Hillsboro, Oregon. She gave us advice that made our house stand out above the others. All the perspective buyers that saw our home, complimented the things we changed to make our home inviting for the showings. Many of these suggestions, we would not have thought about without the advice from Megan. She was always eager to answer our questions. Either her or her team was always available to answer our questions. I would highly recommend her and her team to sell or buy your home. "
- Amber P
" I have worked with Lisa for the last year. Professional, thoughtful, enthusiast, and knowledgeable are the qualities that first come to mind. She communicates well with her clients always going above and beyond to meet her their needs. She skillfully guides them through the stressful process of buying a home especially if it is their first. I would definitely recommend Lisa to help with buying or selling a home. You could find no one more qualified. "
- Diane K
" Professional, knowledgeable and friendly! Wether buying or selling, I strongly recommend hiring Lisa Bradburn as your experienced realtor. "
- Anthony R
Previous
Next